Active biology
**Active Biology worksheets are now available as topic-based interactive PowerPoints. For more information, click here.
biology worksheets for teachers
Combining my skills in writing and graphic design, along with my thorough content knowledge in biology, I have created student worksheets that teachers can print and photocopy for classroom use.
These highly professional worksheets can be used as classwork, revision, homework, assignments or even tests. They are designed to engage students, help them to understand important concepts, and revise content. They can also save teachers hours in lesson preparation time.
Senior Biology Worksheets (Parts 1 & 2) are now available to order. Aimed at students between the ages of 16 and 18, they are adaptable to senior biology courses in English-speaking countries including England and Wales (Years 12-13/Sixth Form), Ireland (5th and 6th Years), Scotland (Advanced Higher), USA (11th and 12th Grades), Canada (Grades 11 and 12), Australia (Years 11-12) and New Zealand (Years 12-13). All the important topics are covered, such as cells, movement across the plasma membrane, photosynthesis & cellular respiration, enzymes, plant transport systems, body systems, homeostasis, genetics, stem cells, natural selection & evolution, ecosystems, biodiversity, disease & immunity, DNA manipulation, cloning, and many more.

Each set consists of 80+ B&W worksheets, as well as highly detailed answer sheets (no need to research or fact-check here - it's all been done for you) with all diagrams in glorious colour that look great on the big screen! They are also available in both UK/US spelling editions.
Title: Active Biology (Senior Biology Worksheets, part 1)
Number of pages: 172
Format: PDF file
Price: $42.00 USD

To order your UK edition, click on the purple 'Add to cart ' button:
(click on image to view sample pages)
If you would prefer the US edition, click on the green 'Add to cart ' button:
Title: Active Biology (Senior Biology Worksheets, part 2)
Number of pages: 164
Format: PDF file
Price: $40.00 USD
To order your UK edition, click on the red 'Add to cart ' button:
(click on image to view sample pages)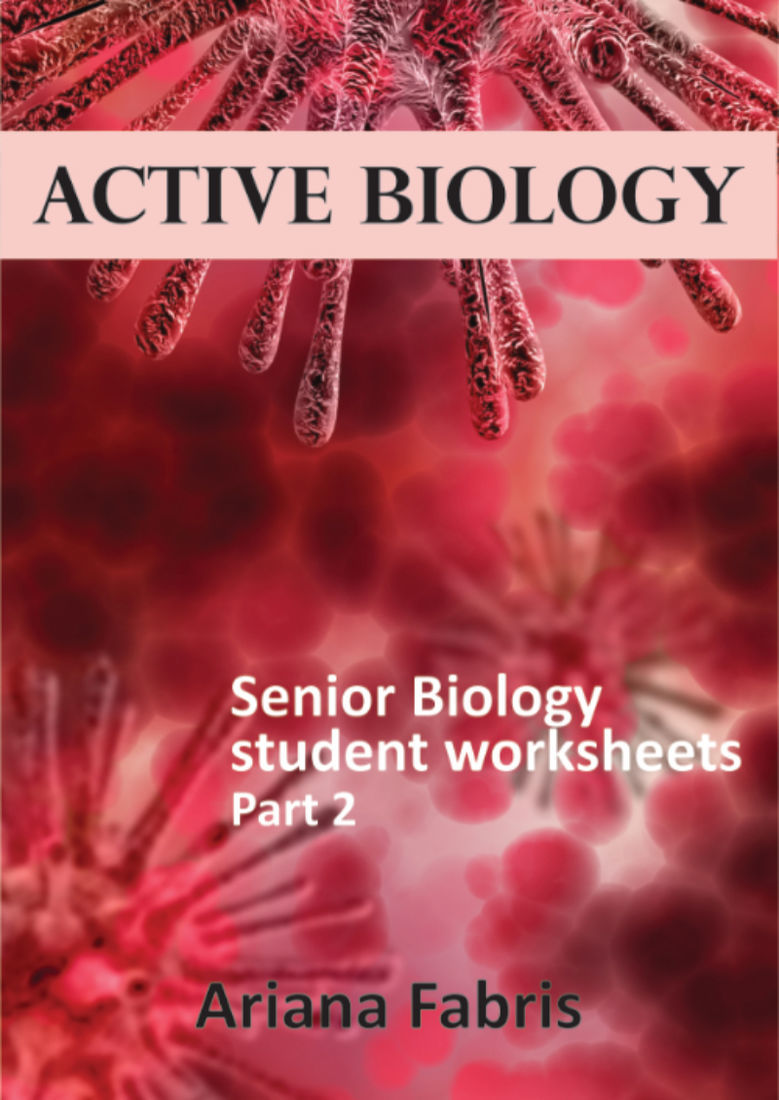 If you would prefer the US edition, click on the blue 'Add to cart ' button:
active Science - science and biology worksheets for teachers