Biology Unravelled (second edition)
Biology Unravelled (second edition) is a set of comprehensive summary notes that has proven invaluable for students of VCE Biology, Units 3 and 4. Written in simple language making it easier to understand, it goes a long way towards helping to clarify some of the more difficult concepts and ideas in biology, and can greatly assist exam preparation.
Written by a VCE Biology teacher of more than 20 years' experience, Biology Unravelled thoroughly addresses the VCAA Biology Study Design, covering all the important information without being overwhelming. It also contains more than 130 diagrams, photos and charts to illustrate content and assist the visual learner.
Title: Biology Unravelled
Author: Ariana Fabris
Publisher: Active Science
Number of pages: 162
Format: PDF file
Price: $12.99
"This is a great resource. My daughter used it last year and loved it. She said she found it really helpful, used it more than the textbook and doesn't believe she would've done as well as she did if she didn't use it". - Angie B.F. (via Facebook)
(View sample pages)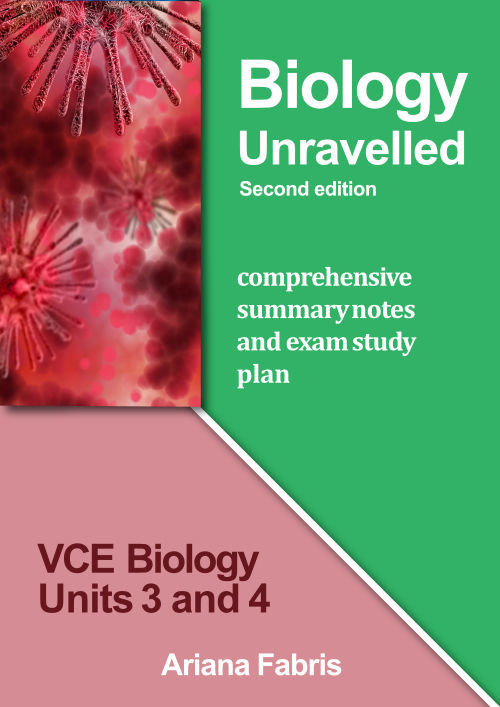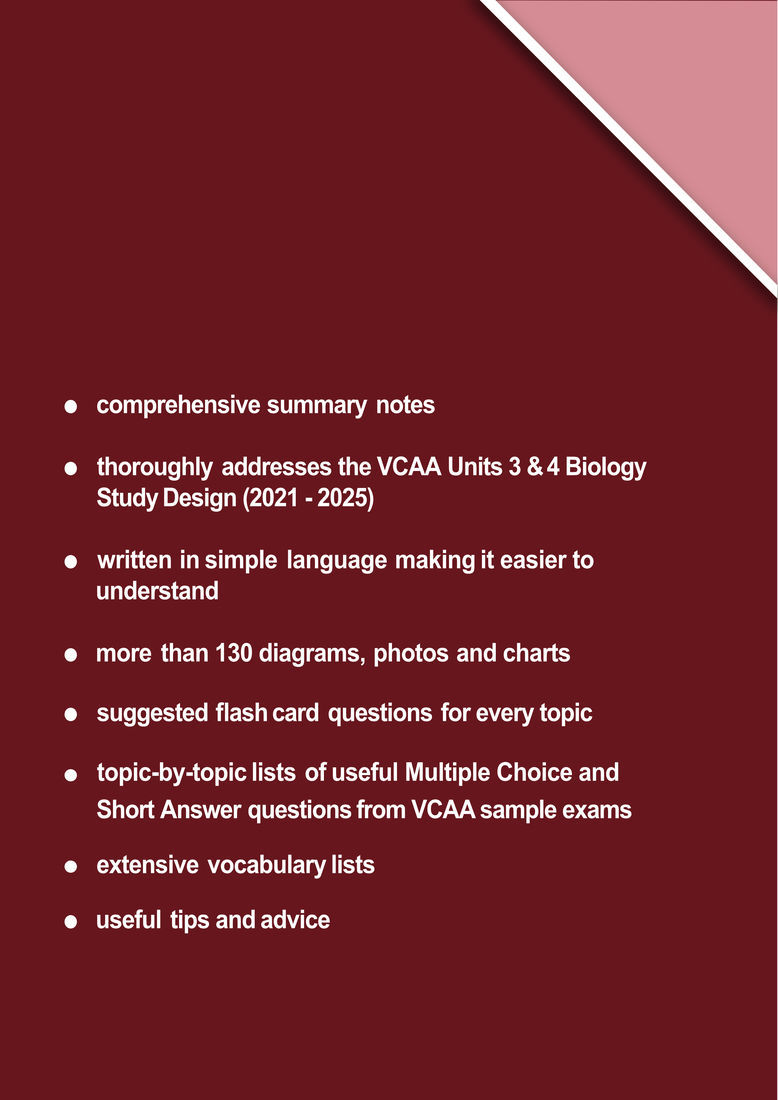 Honestly the best resource I've ever purchased. It's been my Biology Bible!
- Emma Palmeri (via Facebook)
I really love the content and the ease of using it, step by step. Such a great help for a learner like me.
- Vishal, Kingsbury, Victoria.
I'll definitely be recommending this to my students.
- Naomi Murdoch, Year 12 Biology Teacher, Melbourne.
A very clear summary and easy for students to understand. Well done, Ariana!
- Debbi, Sale, Victoria.
active Science - science and biology worksheets for teachers