SEO for websites
These days, a good quality website is a must-have for any business wanting its slice of the market.
However, there's not much point in having a site that looks great if it's languishing somewhere on page 17 of a Google search; bottom line is, nobody's going to see it.
This is where Search Engine Optimization comes into play. In short, SEO is all about making your website more visible to search engine 'spiders' - software programs that are constantly crawling the net locating and indexing web pages. Every day, your business website is competing with literally thousands of others for a high Google ranking, so if you want your site to stand out, you have to have SEO pretty much down pat.
I can help boost your website's Google ranking through skilled use of keywords in title tags, body text and meta descriptions - those snippets of information found on a Search Engine Results Page, or SERP, that summarize that page's content. This will ensure that your site won't get left behind.
Keywords in Search Engine Optimization
The placement of keywords is a crucial part of SEO, and it takes great skill to get it absolutely right. Use too many – known as 'keyword stuffing' - and you risk your site being blacklisted as spam by the search engines. On the other hand, underuse of keywords will also result in a low Google ranking. I can help you get the balance right, and ensure that your site's information reads perfectly well and flows naturally.
It's the content that matters
Remember that it's not the look of your business website that matters, it's the content. Like a high school teacher, search engines are very good at picking up on bad grammar and punctuation, and they don't like it. On the other hand, well-constructed, engaging content written in good old fashioned plain English keeps both the Internet spiders happy and your visitors interested. This in turn reduces the chance of potential clients promptly clicking on the 'back' button in an attempt to escape your site (referred to as having a high 'bounce rate'). I can help reduce your bounce rate.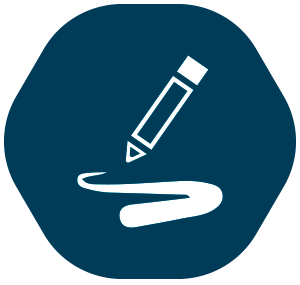 ---
Advance Copy - affordable editing services for business and individuals